Thinking of starting your own Backyard Nursery?
Backyard Nursery:
Everyone likes nice looking plants, from landscapers, to greenhouse nurseries, to home owners.
And I think that you would be surprised at how many of these plants come from regular people's backyards...
Landscaping plants are Super simple to propagate and can be done on an apartment balcony, never mind a backyard.
In my opinion, these are three of the greatest resources for Backyard Nurseries:
I have done a lot of plant propagation myself especially when I was into growing Bonsai Trees. And the following resources offer a wealth of information.
---
#1 - "The Gardener's Secret Handbook" - Mike McGroarty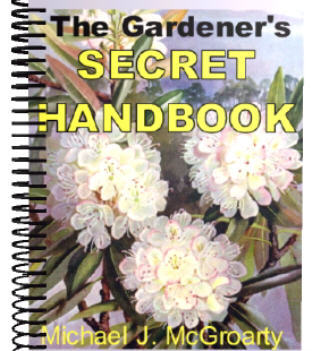 Start Your own Backyard Nursery
This is a great website with a lot of Good information. I personally appreciate both Mike and his website for his no-nonsense, here's the best approach style of advice.
Mike McGroarty takes you through the steps that he took, in growing his own backyard nursery business. His specialty is, rooted cuttings, through various propagating techniques. And they best way to care for each variety. The guy knows his stuff.
How to propagate plants for virtually free, root them, and sell them for a profit. Here is some of the information that he offers on his site:
Propagation techniques
Earn money at home growing small landscaping plants
Using bottom heat, the easy way
The best plants to grow
The best way to sell your plants
The list can go on, and on, and on.....
He is a good guy with a lot of information to offer - Take a Look for Yourself.
A self proclaimed "Dumb Ol' Dirt Farmer". There is nothing dumb about this guy.
This is information for the regular grower that wants a simple backyard nursery business.
Start Your own Backyard Nursery
---
#2 - "So You Want to Start a Nursery" – by Tony Avent





This book offers commonsense teachings from a man with many years of experience in the Nursery Industry. This is the book that is recommended by many professionals in the industry today, and will walk you through the thought process of starting a plant nursery.
A comprehensive book that covers all aspects of starting a nursery:
from how to assess your skills
formulate a business plan
analyze potential plant buyers
soil and water
the purchase of necessary equipment and materials
fertilizers
purchasing plants locally and from overseas
profit and loss statements
catalog construction
financing
references such as conversion charts
It will also help you decide the best route to take in selling your plants: the liner nursery, wholesale nursery, retail or garden center nursery, mail-order nursery - and many others. Great book!
---
"The Gardener's Secret Handbook" – Mike McGroarty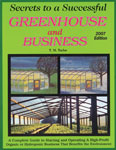 This is also a great resource for starting your own backyard nursery. This book offers a list of resources, as well as, different types of plants that the author has found to offer the greatest profits.
Also, offers information on both Hydroponic and Organic Growing, along with the steps of setting up and running a profitable greenhouse business.
I wish you all the best in your journey. If you do decide to start your own backyard nursery I'd love to hear from you. Let us know about your experiences.
---
Visit our Contact Page: