Portable Greenhouses

Portable Greenhouses come in many designs, colors and sizes.
Usually the frame is constructed out of aluminum, graphite or galvanized steel with a poly covering (set up is much like a tent).
Make sure that the outer poly cover is UV protected, or the greenhouse will not last long under the sun's rays.





---
These greenhouses can be set up in late fall or early winter and taken down after the last frost has taken place.
---
Why Portable Greenhouses?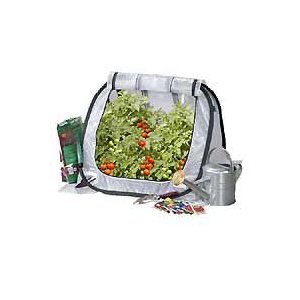 They are a great way extend the growing season (longer growing time = larger plants) and keep your plants growing for the longest time possible.
If you would like to make sure that greenhouse gardening is something that you are truly going to enjoy, as well as devote your time to, portable greenhouses are an cost effective way to try it out.
If you enjoy it and is something that you feel you will be passionate about then move onto a larger more permanent greenhouse.
---
---
All of the Greenhouses Featured on this page can be found here:
(full reviews and more information on each individual style are also available here)
---
Things to look for:

Durability and quality
Covering is UV protected
Frame is durable and rust resistant
Ease of use and set up
Includes detailed instructions
Proper Ventilation
Will suit the type of use that it will be used for
---
How are they Designed?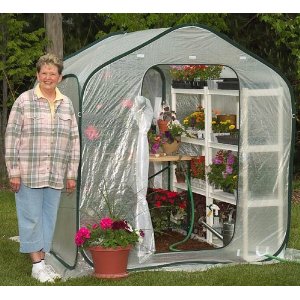 They are designed for quick set-up. Some setup times are listed to take as little as 20-30 minutes, others are self erecting and take no time at all.
---
Will they Hold Up?
It is also advised to keep in mind the geographical location that they will be used in.
Are the elements extreme? Is there a lot of snow fall or heavy winds, during the time that they will be set up?
And if so is the design of the greenhouse able to withstand those elements?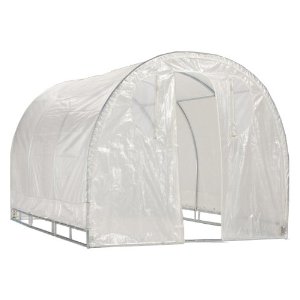 ---
A Hoop House is Also considered to be Portable
See a Step by Step Build of a Hoop House that we built
CLICK HERE
---
What are they Good For?:
These greenhouses are great for sprouting seeds and starting plants from cuttings, grafting etc, in early spring. If that is what you are looking for they may be ideal.
The only drawback to these greenhouses are their durability. Some are better quality than others, and like most things – you tend to get what you pay for.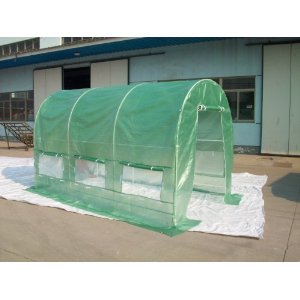 ---
How are they Equipped?
These greenhouses are usually equipped with zippered doors and windows that can be rolled up and tied; care should be taken to make sure there is adequate ventilation.
Some even come with there own racking.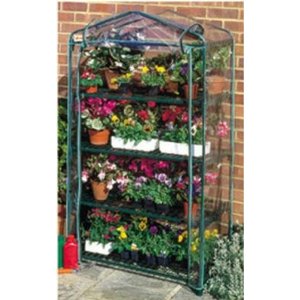 ---
Pros and Cons:
Pros –
Quick set up time
Come in different sizes, designs and colours
Great way to start out (test drive a green house)
Easy to transport and store, very lightweight
Cons-
Limited durability
Limited Insulating capabilities
---
Again All of the Greenhouses Featured on this page can be found here:
(full reviews and more information on each individual style are also available here)
---