Greenhouse Books: Some of the best resources available.
Here are a few of the better greenhouse books that are available with a brief review. If you have any others that you would like to submit. Please contact us to let us know.
If you are interested in starting a backyard nursery be sure to visit our Backyard Nursery page for some reviews on some resources on that topic.
Here are a couple of other resources that come highly recommended: Greenhouse Gardening Information
---
Ortho`s All about Greenhouses – by Michael McKinley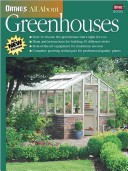 This is a good beginner`s book, offering basic information and principles. The pictures are excellent, and it is a good place to start for the basics. As much as there is involved in learning about greenhouses this is a good start. 106 pictures, and 80 illustrations, in this 96 page book. Offered:Choosing the right greenhouseConstruction BasicsGreenhouse plansBenches and equipment Managing the greenhouseGrowing projects – hydroponic, Hardiness zone, moth orchids
---
---
Greenhouse Gardener`s Companion – by Shane Smith (author) and Marjorie Leggit (illustrator)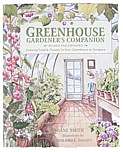 497 pages. This is a great reference book for any greenhouse gardener. Topics Include:Interior DesignPropagationPlant SchedulingYear-round productionSolar heated or conventionally heated greenhouse gardeningNatural pest control List of over 300 – flowers, vegetables and herbs
This book, compared with some other books on greenhouse gardening, simplifies the complexities of greenhouse gardening making it a simple read and easy to understand. This book offers a very common sense approach to greenhouse gardening and is easy to read.
---
Four-Season Harvest: Organic Vegetables from Your Home Garden All Year Long – by Eliot Coleman and Barbara Damrosch

This greenhouse books focuses on growing Organic home-grown vegetables throughout the year. Eliot Coleman is a market gardener that shows that gardening in the winter months can be done. Sunlight and wind protection are more important than temperature.
He achieves this using tall tunnel houses or Hoop Houses, to protect from wind and keep the snow off of the plants, in the most in-expensive way possible.
Shows how to do this in-expensively through focusing on planting the right plants at the right times saving from the cost of heating the greenhouse.
Topics that this greenhouse gardening books offers:Planting datesConstruction DetailsSources of seedsGreenhouse tools
---
Greenhouses for Homeowners and Gardeners – by John W. Bartock, Jr.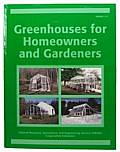 214 pages. This greenhouse book will help with Greenhouse style, size and placement. It decide the best way to build a greenhouse choosing either building one on your own or through a contractor.
This greenhouse book also offers 10 greenhouse plans, as well as material lists to prepare the materials needed for the build. Also offers a helpful greenhouse maintenance checklist. 150 drawing Illustrations.
Topics:FoundationsGlazing and framing materialsSpace utilizationLightingWatering and fertilizingInterior designGreenhouse design and construction
---
My Greenhouse Journal – by Greta Heinen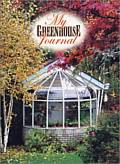 This greenhouse books a great companion for any gardener. It allows you to keep record of important information, so you can avoid any past mistakes and capitalize on the things that worked great. This tool helps in constantly improving yields, and for improving plant growth. Plus it`s always fun to look back at what you have achieved.
Record daily notes over weekly periods on the following:PropagationTransplantingFloweringFertilizingPlant development
Room to record information over a two year period.
Topic: Books greenhouse
---
---